Kneaders
Shinagawa's series of kneaders is designed to maximize mixing performance.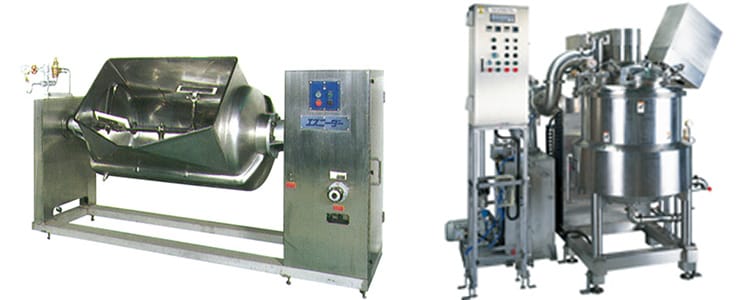 Feature
Standard sanitary blades

Our kneaders come standard with highly sanitary blades for improved cleanability with less time and trouble.

Extensive selection of options

We manufacture kneaders based on customer requirements, including eccentric rotation models and models that use steam to clean the mixing shaft.

Proprietary jacket designed to reduce burning

Shinagawa's proprietary jacket limits burning, a phenomena that's more likely to occur with large kneaders designed for use in high-volume applications.

Proprietary drain in the bottom of the container for easy removal of product

Products containing solids such as Chinese-style starch sauce can be removed easily through the proprietary drain in the bottom of the container.