Embracing a future with physical and chemical science that's more Earth-friendly and food that's more heart-warming
Shinagawa Machinery Works has earned praise from around Japan for confectionary manufacturing products, food processing systems, and physics- and chemistry-related equipment. We believe potential that exceeds the imagination can be found via significant progress that is made possible by encounters with passionate people, experience, expertise, and an enthusiastic track record of success.

Shinagawa Machinery Works products
Exhibitions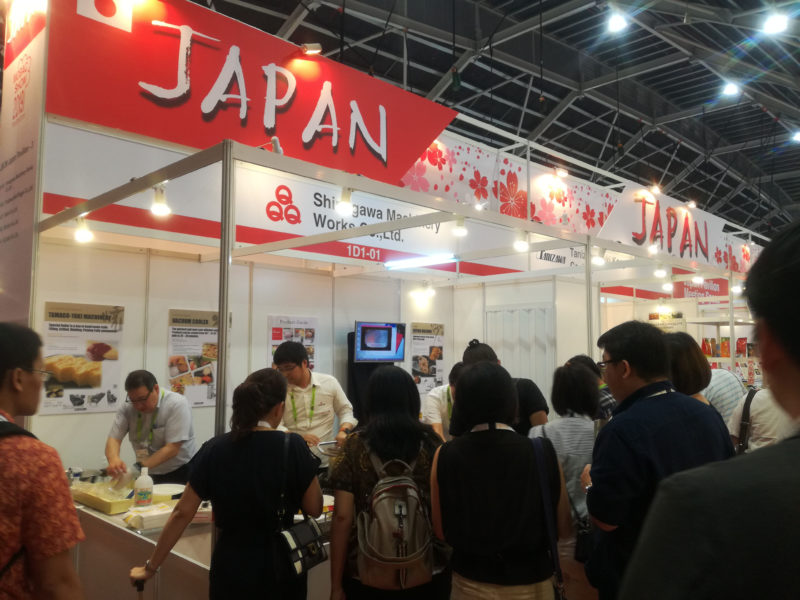 We exhibited at Food & Hotel Asia 2018.
Over the four-day period from Tuesday, April 24, to Friday, April 27, 2018, we exhibited products at Food & Hotel Asia 2018 at the Singapore Expo.
Our booth attracted a large number of visitors, and we'd like to thank everyone who stopped by.
We exhibited compact egg roasters designed for use in a retail setting.
Questions and requests concerning manufacturing tests and other topics should be directed to the office nearest you. (A limited number of test units are available, and information is provided on a first-come, first-served basis. Thank you for your patience.)
We look forward to answering your inquiries and hosting you at our company.