Planetary Mixers
These mixers are available for a wide range of applications with an array of capacities and functions. The accumulated expertise they represent will boost the efficiency of all mixing and stirring processes.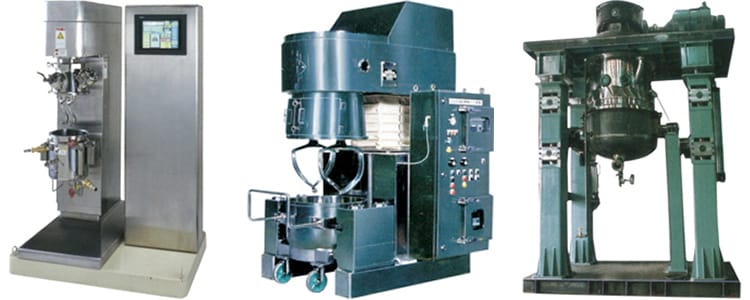 Feature
Extensive selection of mixing blades

We offer a line of mixing blades designed for a variety of ingredient characteristics and mixing applications.

Proprietary mixing tracks

We can propose a mixing track to accommodate the characteristics of your application. By combining the right mixing blade with the right mixing track, we can propose the best possible planetary mixer for your product.

Mixing bowls designed to limit ingredient build-up

A protrusion in the center of the mixing bowl helps prevent ingredient build-up.

Clearance based on a proven track record

The gap (clearance) between the mixing bowl and the mixing blade is inspected by Shinagawa based on a proven track record that comes from having delivered products to a variety of industries.